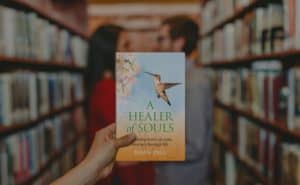 About 'A Healer of Souls'
In 2004, while employed by HSBC as a Senior Pensions Consultant, I received a mystical vision while visiting the ancient site of Machu Picchu in Peru. In the vision, I saw what I perceived to be an Inca chief, completely covered in golden armour.
His arm shot out and he pointed right at me, and said 'You will follow this path (the path of the shaman) and we will help you." I didn't understand what had happened to me but years later discovered this was the traditional way for a shaman to be called to the shamanic path. It is known as an 'estrella' which means 'star' in Spanish. I heeded the message and have worked worldwide as a shamanic healer ever since, helping people heal their pasts and create lives they love.
My book, A Healer of Souls,' is not a book on shamanism, instead it is a book designed to help you through this journey of life by holding your hand every step of the way, assisting you to see your life and your experiences from a more positive vantage point so you can let go and create the future of your dreams.
Each chapter is separated into three sections.
In the first section I provide my own experiences in relation to the chapter heading, in the second section, client case studies (so you can see you are not alone in your struggles!). The third section seeks to provide guidance on how to navigate the roadblocks in life and perceive your life and your experiences from a new and more positive vantage point.
I very much hope that this book helps make your journey a little easier.
Click here to get your copy!